People have many twenty-years, but only one time in college. Thus, college becomes the most memorable period for them.
On June, 30th in 2018, 1998 Graduates of Advertisement Class returned Zhejiang University Xixi Campus for a 20th anniversary party.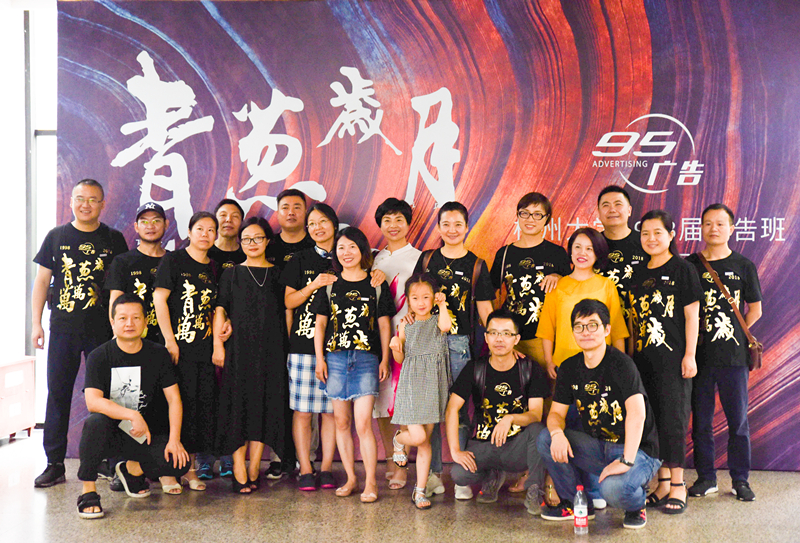 At 10:00 a.m., they continually signed for attendance on the 1st floor of Xixi campus Main Building and took pictures before the plaque. Some of them took their spouse or children to join this gathering. "I'm thrilled and happy at the sight of others", said Fan Yun, an alumna from Advertisement Class. Everyone talked and laughed as if they had only been apart for several days. "It's better being together than missing each other." Yu Lingbing, the organizer and monitor of the class.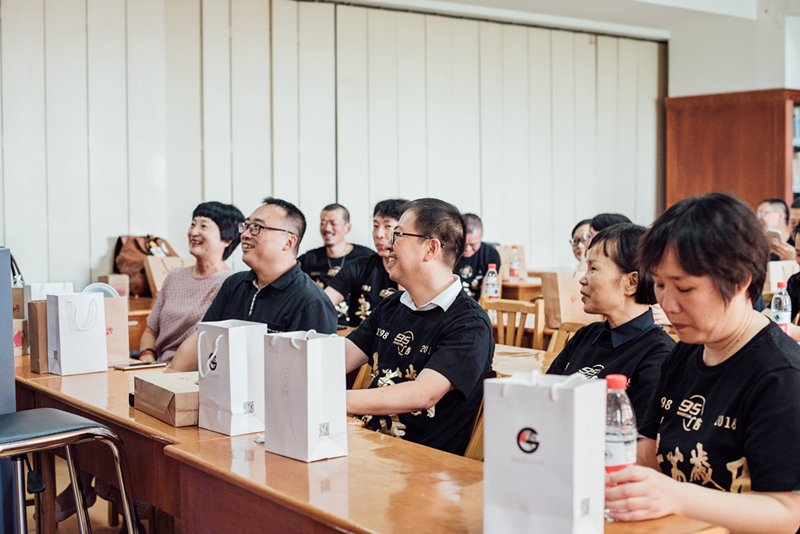 After lunch, they went back to room 539 in Main Building and took another "class meeting". Secretary of the party committee Wang Qingwen, and Hu Xiaoyun, He Chunhui, Zhangyan, who were lecturers of the class participated the meeting as well.
In the meeting, everyone got a memory as a gift. They put on uniform customized for the class and school badge of old Hangzhou University.
At the beginning, some video clips were played where dribs and drabs were recorded in the black and white pictures. "After the 20 years, some change their looks, while others keep the same." Zhong Hui sighed.