On August 15th, a 14-member delegation of US congressional aides organized by the National Committee of US-China Relations paid a visit to Zhejiang University, and had discussions with teachers from CMIC on digital economic development.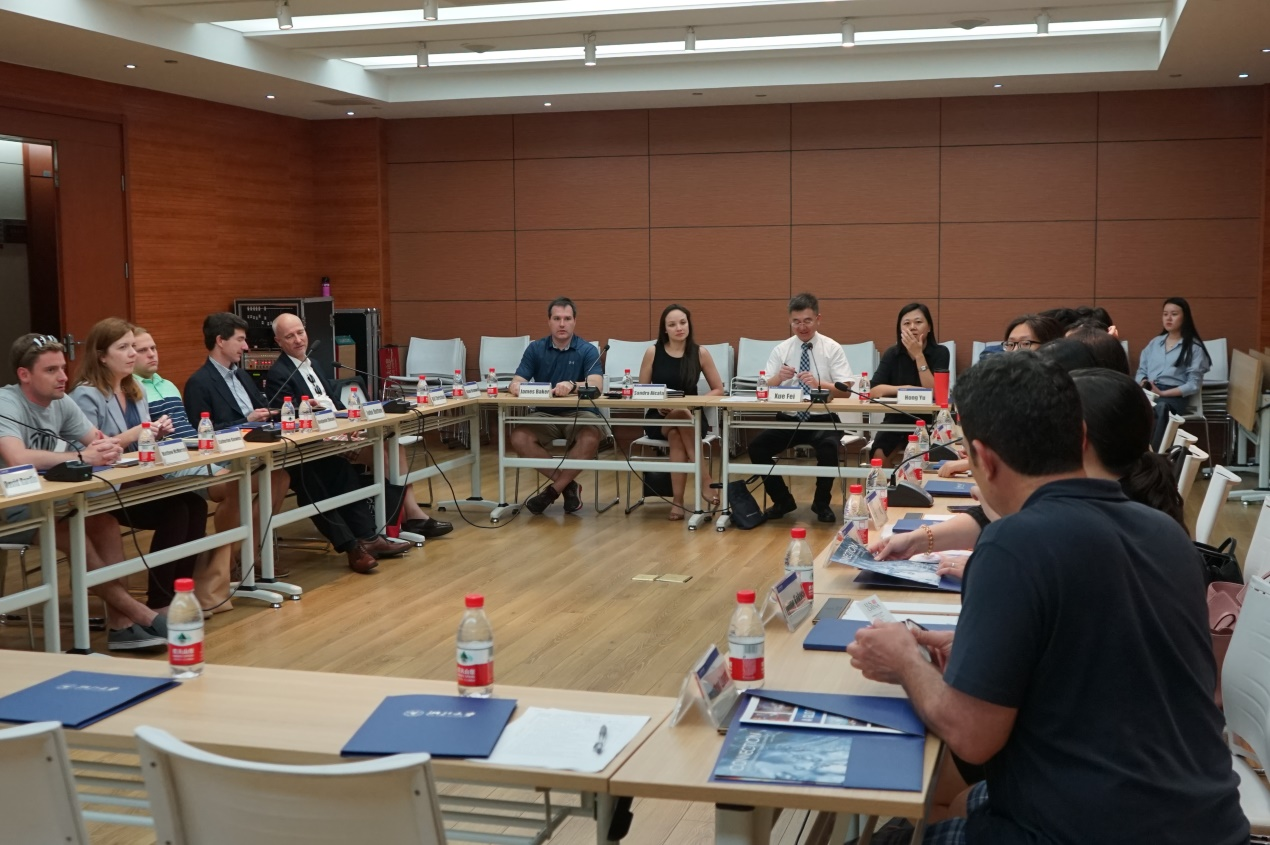 At the symposium, Deputy Director Xue Fei first made a brief introduction on Zhejiang University, and further expounded on foreign exchange programs, cooperation with Alibaba Group, Enterprise-University-Research Institute cooperation and talent introduction measures etc. He also stressed that the development of digital technology not only brings new opportunities to China's economy, but also opens up new path of development for Zhejiang and enhances ZJU's competitiveness.
Researcher Hong Yu further introduced relevant research areas and programs of teachers at CMIC and hotspot issues on digital economic development. She also showed her English monograph Networking China: The Digital Transformation of The Chinese Economy published by The University of Illinois Press in 2017, in which she stressed the important role of digital economy and its governance in China's current development transition. Later, Associate Professor Wu Yunsi briefed on digital publishing in China, while Associate Professor Wang Jing expounded on the necessity of sound research in China.
The two sides also exchanged information and opinions on the features and future development of digital technology enterprises such as Alibaba. Through face-to-face communication and candid view exchanges, we have enhanced mutual understanding and consolidated our friendship.