HANGZHOU— The preconference of the 2020 ICA Conference titled Social Media, Algorithms, News, and Public Engagements in the Asia-Pacific and Beyond took place on June 8 and 9, with the College of Media and International Culture (CMIC) of Zhejiang University, the Department of Communication Arts of the University of Wisconsin-Madison and The Annenberg School for Communication of the University of Pennsylvania as joint organizers. The preconference was the 6th annual conference by the journal of Communication and the Public published by the CMIC and SAGE.
Professor Lu Wei, the dean of the CMIC started off the event by delivering a welcome speech in which he addressed that Communication and the Public has made its mark in academia and has been indexed in Scopus and ESCI.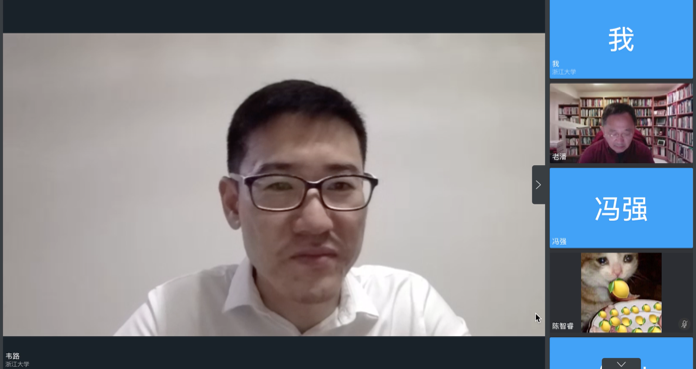 Prof. Lu Wei, Dean of CMIC.
Keynote Speech Session
Professor Guobin Yang from the University of Pennsylvania elaborated on Personal Storytelling as Public Engagement during the Wuhan Lockdown. He stressed that individual narrations are gradually emerging into public writing against the backdrop of social media and are even becoming an important constituent of public engagement.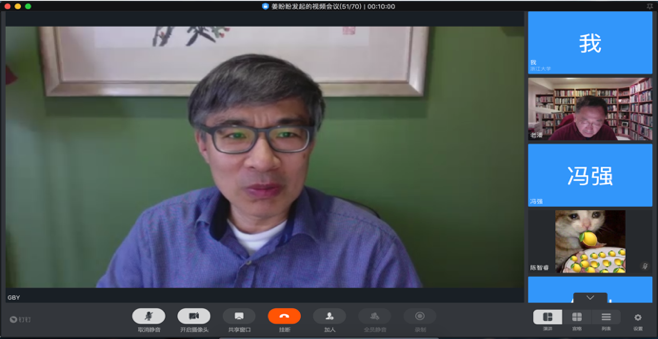 Prof. Guobin Yang, University of Pennsylvania.
On the other hand, with Social media and the spread of rumors and fake news during a social movement as the topic, Professor Francis L.F. Lee from the Chinese University of Hong Kong suggested several key elements that would propagate rumors and fake news. These include public anxiety and uncertainty under social crisis, skepticism towards mainstream media and government institutions, escalated public opinions, etc.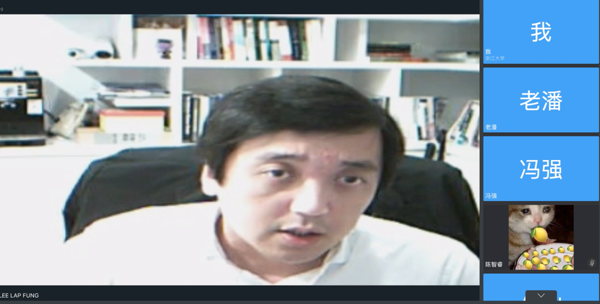 Prof. Francis L.F. Lee, Chinese University of Hong Kong.
The final speaker of the session was Professor Min Jiang from the University of North Carolina at Charlotte, who gave views on Social Ratings: The Fantasy and Future of Automatic Governance. Professor Jiang analyzed the interaction between technology and people from a historical perspective. Take Hangzhou's social credit applications for instance, while these apps do bring conveniences to people's everyday lives, it also poses as a potential threat to privacy. The practicality and implicit hints of social problems in these apps were also questioned in this session.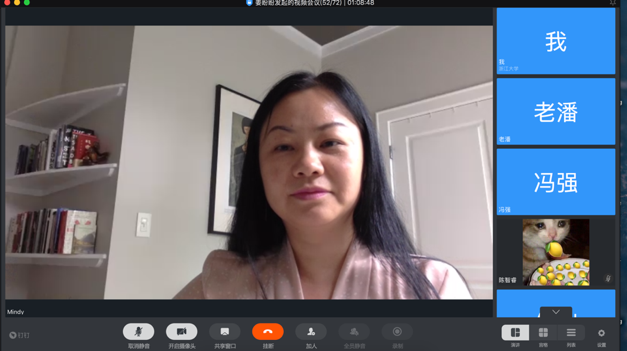 Prof. Min Jiang, University of North Carolina at Charlotte.
The keynote speech session was then followed by panel sessions guided by three moderators: Professor Zhongdang Pan from University of Wisconsin-Madison and Professors Fangfang Gao and Siyue Li from the CMIC. Nine young scholars from prestigious universities presented their views on several topics regarding news making, media framing and audience fragmentation. The moderators later commented and led discussions with the audience.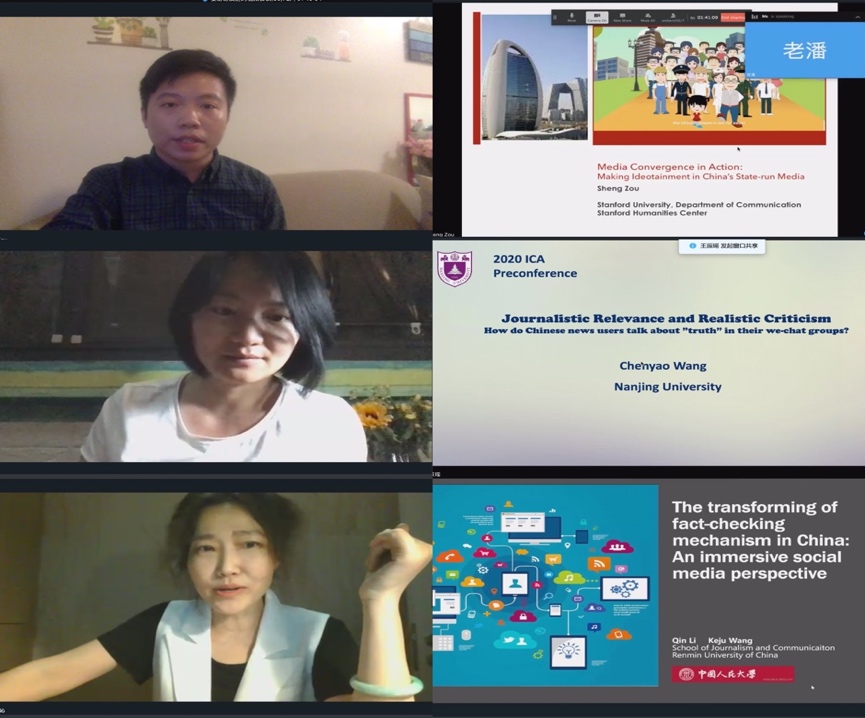 Panel 1: News making: Algorithms, ideotainment and truth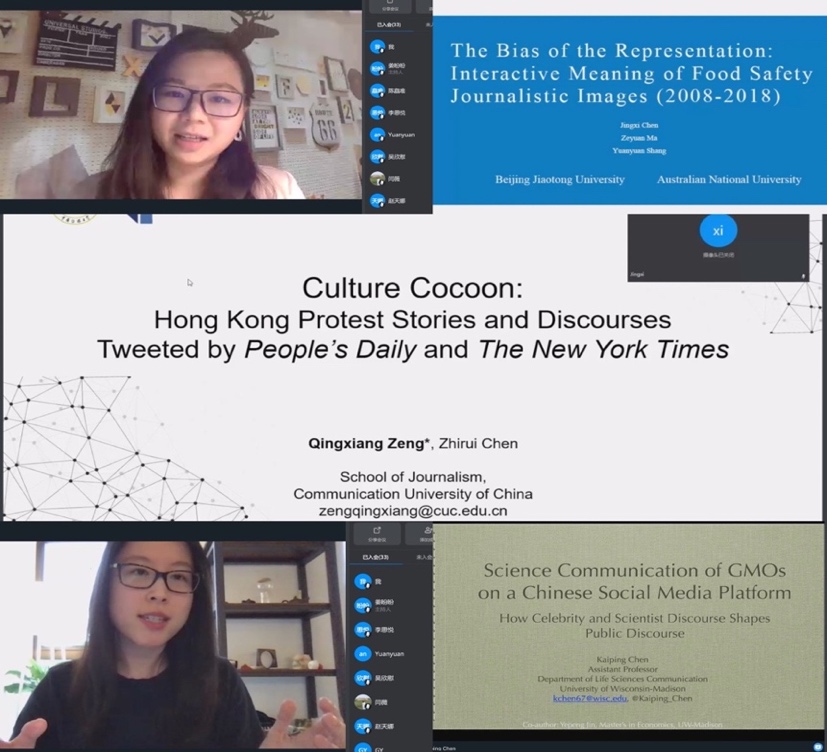 Panel 2: Media framing and public discussion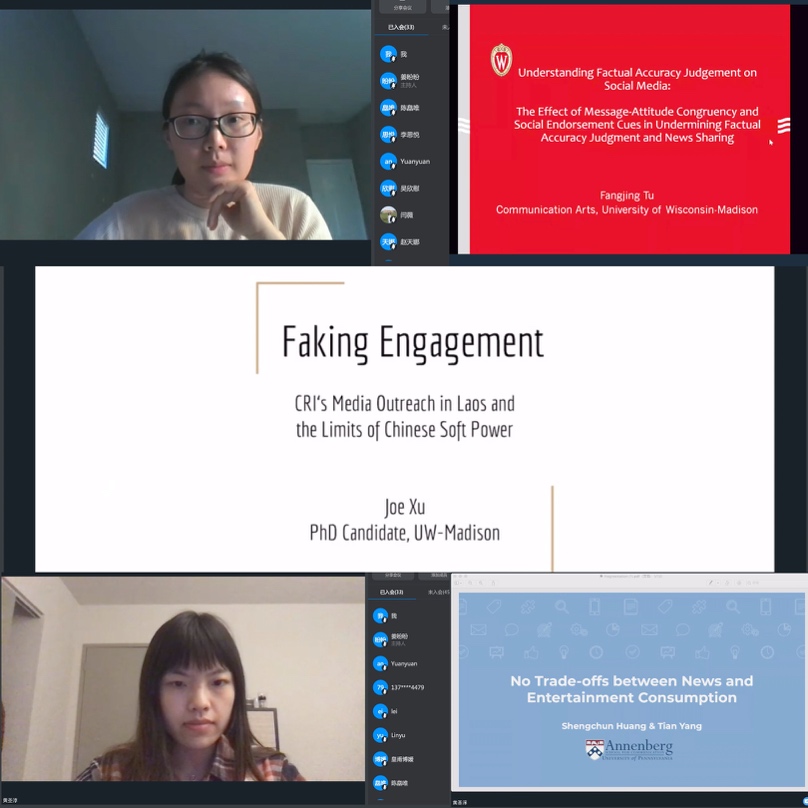 Panel 3: Audience fragmentation and imagined communities
At the end of the preconference, Professor Zhongdang Pan gave a closing speech. He expressed appreciation for the scholars who shared their inspirational research. Professor Pan emphasized that the preconference was an opportunity to reflect on the possibilities and challenges that arose with the change in media environment.