Distinguished Professors Yu Hong and Hongtao Li have recently received invitations from The Chinese Journal of Communication to be its editorial board members for a term of three years starting from January, 2018 to December 2018.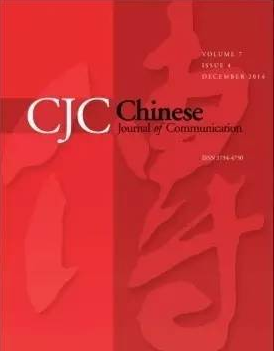 About Prof. Yu Hong
After having taught at the Annenberg School for Communication at University of Southern California for six plus years, Yu Hong joined Zhejiang University as a "100-Talents Program" Professor (Level A) in Fall 2017. She got her Ph.D. in Communication from the University of Illinois at Urbana-Champaign. Her research focuses on ICT development, Internet and media policy, and digital capitalism, with a regional focus on China. She is the author of two books, including Networking China: The Digital Transformation of the Chinese Economy (University of Illinois Press, 2017). Her work has appeared on academic journals such as the International Journal of Communication, Telecommunications Policy, Media, Culture & Society, Asian Survey, Javnost-The Public, and the Chinese Journal of Communication. Yu Hong serves as the Book Review Editor for Global Media and Communication from 2016 and serves on the Editorial Advisory Board of the Chinese Journal of Communication from 2018. In 2017 she was elected member of the executive board for the Global Communication and Social Change division within the International Communication Association.
About Prof. Hongtao Li
Dr. Hongtao Li is an Associate Professor in the Department of Journalism & Communication and a Distinguished Young Scholar at Zhejiang University. He received his Ph.D. in Communication from City University of Hong Kong in February 2010. His research interests include air pollution and environmental politics, international communication, sociology of news, media and collective memory. He has published in a number of journals including China Quarterly, Communication and the Public, Media, Culture & Society, International Journal of Press/Politics, Asian Journal of Communication, Chinese Journal of Communication, etc.