Guided by Prof. Zhao Yu, 16 students from College of Media and International Culture, ZJU, visited Oxford University to attend the 2018 ZJU-Oxford Summer Workshop of Media Innovation & Entrepreneurship from July 16th to 23rd. Under the theme of cultivating capabilities of media innovation and entrepreneurship against the backdrop of digital transformation, this workshop invited professors from Said Business School and Reuters Institutes for the Study of Journalism at Oxford to lecture students and organized a visit to the British Daily Telegraph Group.
Lectures: Academic Frontiers and Dynamics
During the workshop, 7 professors offered a wonderful academic feast, showing the new global trend of media innovation against the background of digital integration from different perspectives.
Topics including observance of information technology and creative economy, trends and challenges of media in the digital era, digital transformation and marketing future, global value chain and company strategies, integration of digital technology and innovation practices etc. have all been covered and analyzed, provoking students' deeper thinking. Prof. Zhao remarked that "After several days, our students have well adapted themselves to the overseas teaching model, and tried to observe media practices from an interdisciplinary perspective. Meanwhile, their spoken English has also improved a lot."
A Visit to the British Daily Telegraph
On July 19th, ZJU students visited the British media Daily Telegraph, fully amazed at the introduction by George, a senior journalist who has worked for Daily Telegraph for 53 years. They also gained more understanding of how news editing worked and were encouraged to improve their professional skills and cherish internship chances.
Final Report: Voicing ZJU Ideas
On July 21st, the final presentation of this workshop was held in the lecture hall of Said Business School at Oxford University. Divided into 8 groups, 16 ZJU students shared their new understanding in English during the visit, from short videos to Wechat apps, from blockchain to fans economy, which not only showed their interest in media frontiers, but also highlighted their individualized ideas about media innovation. The three groups centering on pear videos (a specialized short video website), Wechat apps and fans community had been recognized as excellent presentations by professors.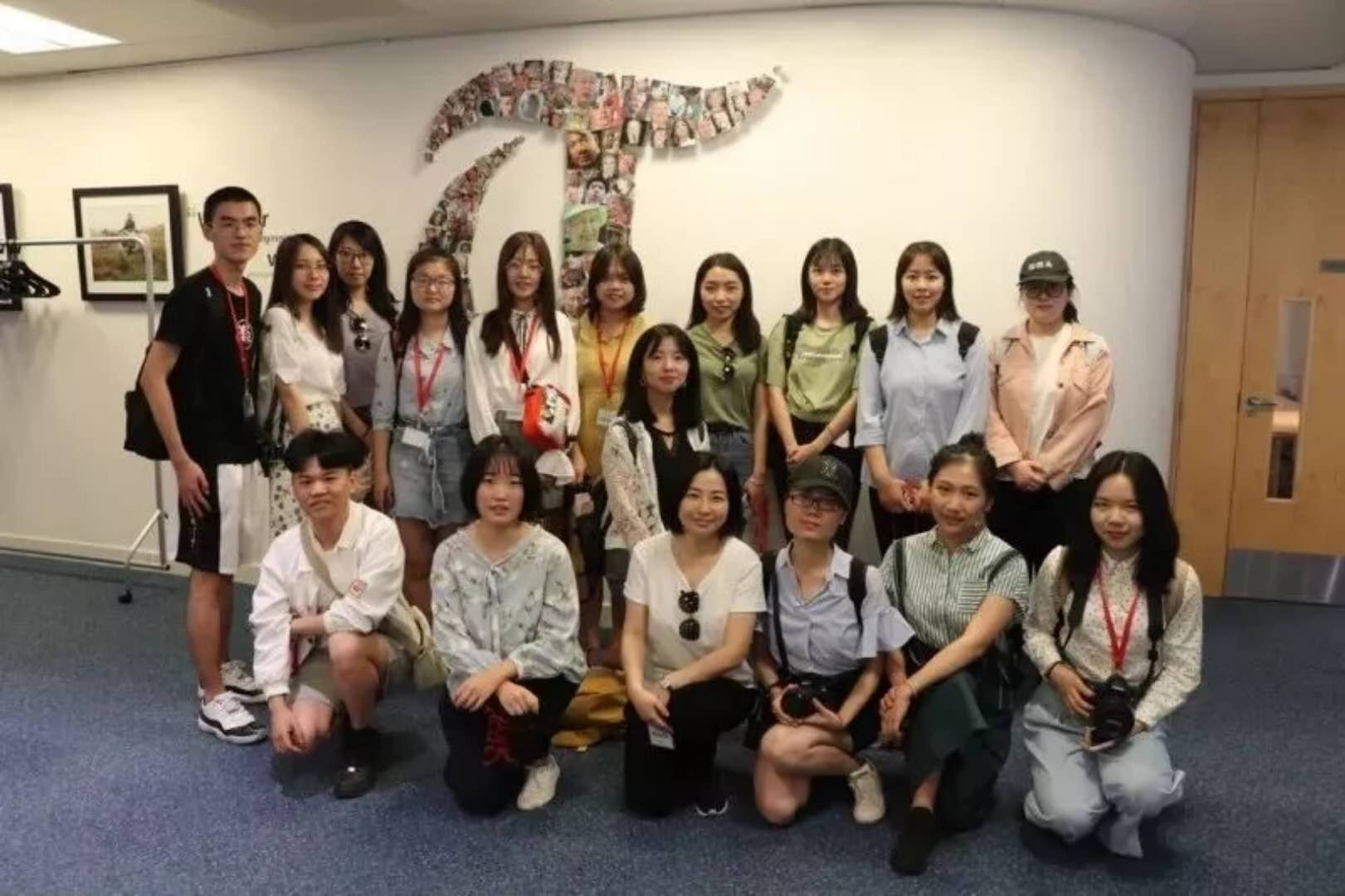 In Professor Eric Thun's words, "It is difficult to give a presentation in English, but you have done a good job. Your presentations have helped me know more about China's media, which I failed to do in the past."
Gains and New Understanding: To Follow the Latest Trend and Possess a Global Vision
This seven-day stay in the UK has been a fruitful one, expanding students' horizons and thinking flexibility, as well as improving their understanding of media, which enables them to develop better in future study and career.
"This seven-day workshop features excellent insights from various professors and helps me to observe other fields and the world from the media perspective. I have gained deeper understanding of traditional media and have been exposed to new perspectives. I am most impressed by Prof. Paul Lashmar, who has answered my long-harbored question that in this ever-changing world, we need to be aware that changes may have already taken place. It is extremely important for us media undergraduates to accept changes without fear." ——by Xu Yi'ning
"The most exciting experience at Oxford classroom is observing digital media from different perspectives: media and platforms from the marketing perspective, Chinese and British media in the eyes of foreign scholars…I have been exposed to so many new theories and thinking in one week. This trip to Oxford, though relatively short, is really precious." ——by Chen Tian'ning