During the 2018 Tanglixin Scholarship interview, Sheng Yirong, student of Class 2015 in Strategic Communication, described herself as "no hurry, no fear". In her own words, you should have no fear about the path you choose and work for realizing your goal.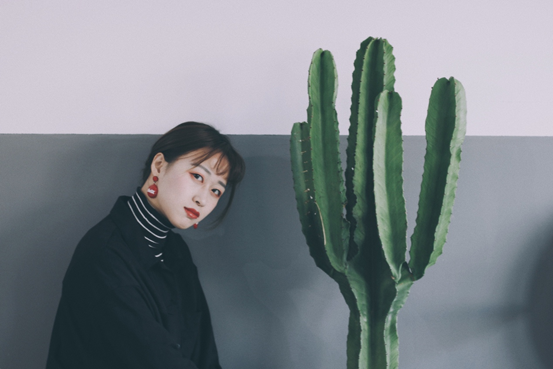 Involved with passion
During the first three years of college, Sheng Yirong has played an active role in numerous student organizations, including ZJU Newspaper Reporter Group, New Youth Media, Wenqin Chorus, Danqing Cheerleader Team and Qiming Program etc. Among all these organizations, she has devoted herself to the Student Union at CMIC most, from a member of Project Department to Vice-President of the Union, with various activities testifying her efforts and growth. In recall of her experience at CMIC Student Union, Sheng felt busy yet fulfilled. Despite shortage of staff, she and other students planned several influential activities for the 2018 CMIC New Year's Eve and contributed to her Union's popularity.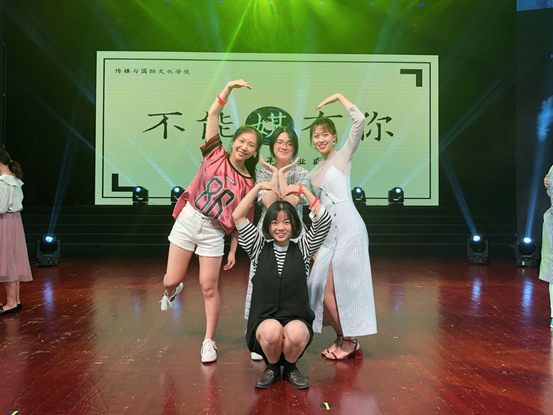 A photo of presidium members of the Student Union at CMIC after the Graduation Party
(Sheng the first person on the right)
As an Excellent Party Member working at the Party Branch of Advertising, Sheng has initiated a series of thematic activities close to students' life. The Photography Contest of Extraordinary People Around Us encourages students to go deep among the masses and capture meaningful moments in ordinary life; the Poster Design Competition of All for the New Era enables students to give full play to their talent and present their wishes for personal growth and for the nation in paper. "We hope to make our Party Branch a place of warmth and dream, which, with solid work and publicity, can deepen students' understanding of the Party and demonstrate demeanor of advertising students."
When asked how to strike a balance between different tasks and studies, Sheng said she was not an energetic person, but worked with high efficiency. "I will prioritize tasks and do the most difficult one first. While working on one task, I tend to finish it in one go, ignoring all other disturbances, therefore I can always finish it ahead of the deadline."
Imaginative and Trendy
Having ranked second in terms of overall academic performance and gained Provincial Government Scholarship, National Scholarship and Tanglixin Scholarship, Sheng, however, said she had no obsession with high scores or extraordinary talent, but just tried her best in every little task. In theory-oriented courses, Sheng would settle down and learn theories and research methodology in a thoroughgoing manner. For example, to finish her course paper on New Media Research, Sheng spent a whole week's spare time reading substantial English papers and classic theoretical books in the library, and applying those theories to her research. "It's hard at first, but later you can make easy progress from experience."
Sheng has also encountered with obstacles in her study. Many courses of advertising require group cooperation. "During the course of Public Relations, I saw the obvious gap between my group and others in terms of the final presentation, and began to reflect on my weaknesses." Later, thanks to a group of inspiring teammates, Sheng has found her place in the team and secured great achievement in group work. By constant reflection and improvement, Sheng is able to figure out her way of advertising planning.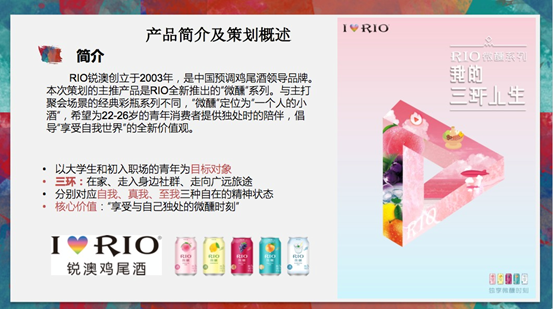 Sheng's advertising works
Sheng is proud to speak of her group works. The first time they took ad videos for Miss Color, a self-made lipstick brand, Sheng and her teammates achieved full marksfor their creative script and repeated attempts. When shooting Durex advertisements for the College Advertising Art Competition, she even rented a courtstyle homestay on Airbnb and worked for over ten hours consecutively to realize her idea of adult fairy tales. "It is of great achievement to improve the idea step by step and make it into an implementable plan." Sheng said. Not limited to classroom advertising studies only, Sheng has also kept an eye on ads about popular make-ups, TV dramas and snacks. "Some people may regard those things as superficial, but I believe advertising students should be always in the forefront of fashion."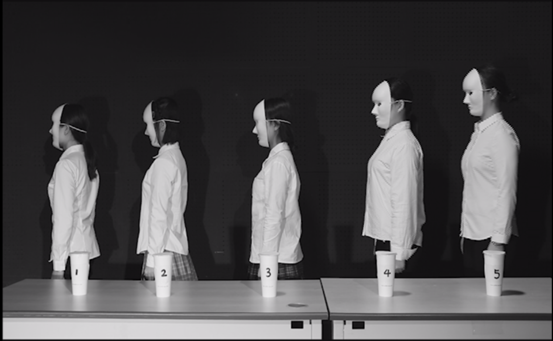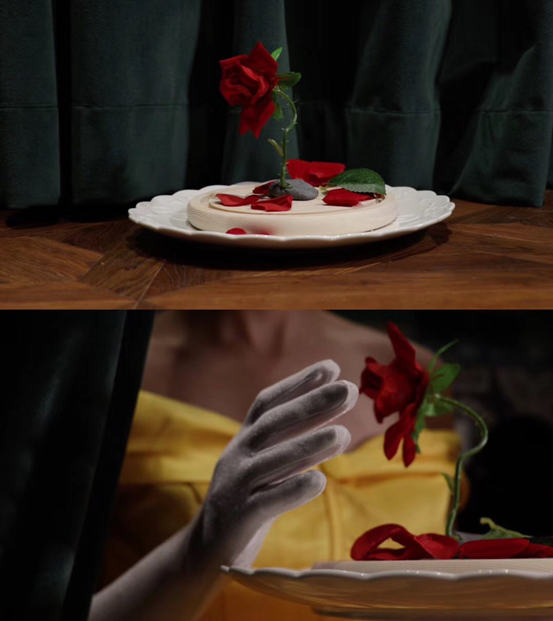 (Stage photos of advertising films for Miss Color and Durex)
Value Digging and Spread of Goodness
In the second semester of her sophomore year, Sheng was engaged in UPA, undergraduate of public administration program, where she learned social sciences apart from media and journalism, and got to know a group of students with strong sense of social responsibility. From then on, she began to reflect on the role and meaning of advertising in our society, and what kind of advertising professional she wanted to be. In the summer of 2018, Sheng got an internship at McCann, and accumulated her ideas from practices. This internship enabled her to find her aspirations. There's a slogan at McCann, where the truth lies. From Sheng's perspective, real advertisements come from the truth, tapping consumers' demands with true data, thereby bridging the product and the culture. "For me, advertisements are not only for selling products, but also for finding and delivering the invisible lifestyle, emotions and values, so as to achieve the real value of brands. I hope to be an advertisement professional who can help more people find different lifestyles."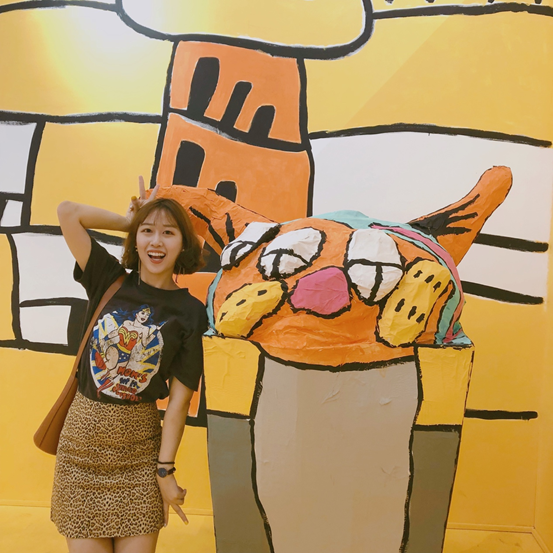 After finishing undergraduate studies at ZJU, Sheng plans to pursue further studies in Advertising in the US, and enter into her beloved advertising industry to try more possibilities of life.