HANGZHOU — The "Prospect 2020" New Year Gala of the College of Media and International Culture (CMIC) was held on 22 Dec 2019 at Yuquan campus. The gala witnessed the participation of most faculty members and students and marked a memorable evening.
Professor Wei Lu, the dean, started the gala by giving a speech regarding the College's annual progress and future prospects. In his speech, he also extended his best wishes to all members of the College.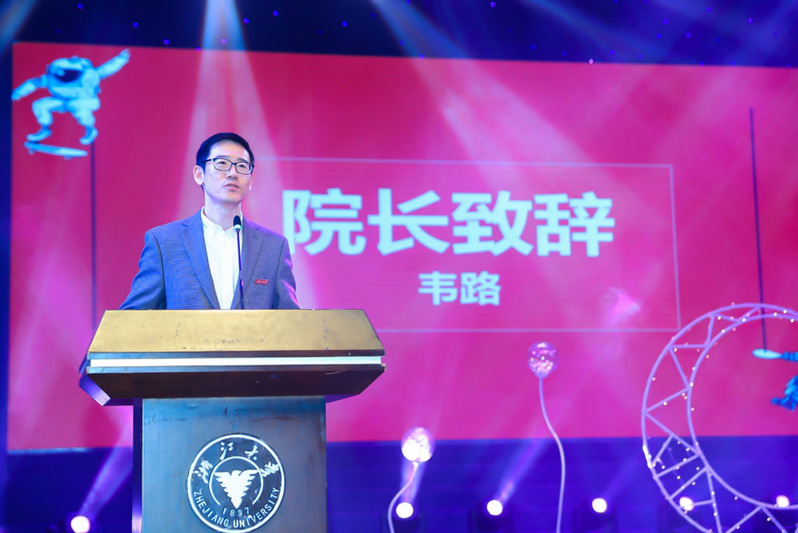 Dean Wei giving his speech on the gala
Next came the commendation for the top ten students of the CMIC. The "Top-Notch Student Awards" were given to ten of the best students as an acknowledgment of their efforts over the past year. The College hoped to encourage and inspire all-around development in students through this award.
Enjoyable programs including singing, a performance of Chinese music, and dancing followed the award-giving. All the performances were prepared by faculty members and students.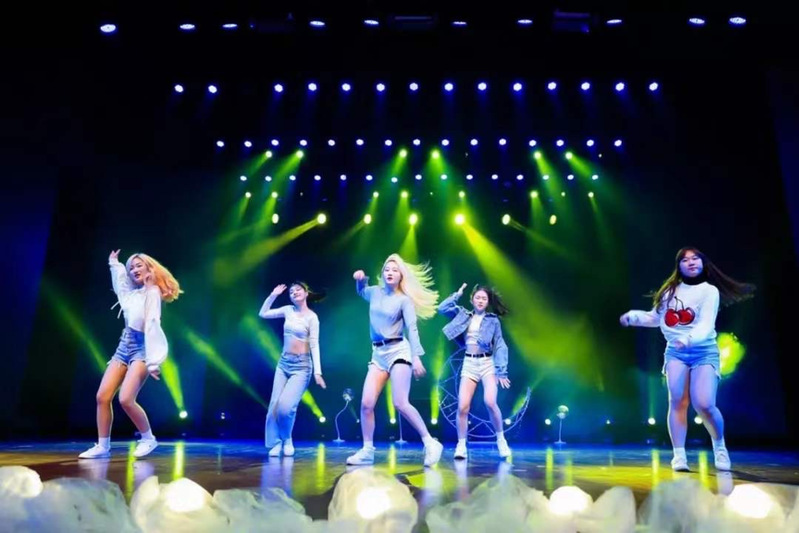 Dance performance by students
As the saying goes: "Well begun is half done". The gala hoped to use the night of entertainment to strengthen students' enthusiasm and aspirations in order to better cope with future obstacles.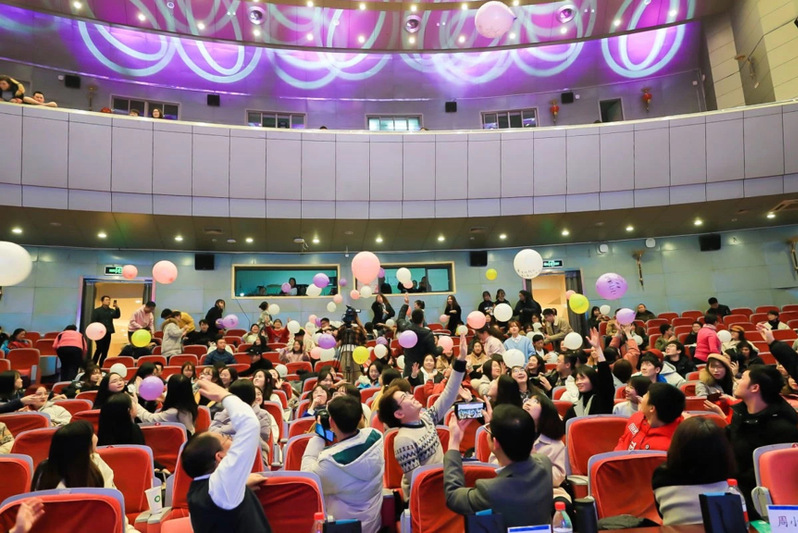 Members of the College enjoying the gala