Wang Chenyang is a 2017 journalism graduate of the CMIC and a current journalist at Xinhua News Agency. He has been reporting on the COVID-19 epidemic ever since its outbreak. Before that, Wang mainly covered news in the transportation and automobile field, but his focus has shifted to the coronavirus for the moment. "It is difficult to capture what really is important amid the series of problems caused by the coronavirus. This poses a challenge to the professionalism of a journalist. Nevertheless, I'm glad that my reports were able to help others," said Wang.
Wang Chenyang
Journalists play an important role in conveying disease-prevention measures to the public, especially when they appear in front of the people's eyes. It is crucial to wear masks during on-site interviews and on camera reports. In the meantime, Wang completes most of his work online and only goes out when necessary.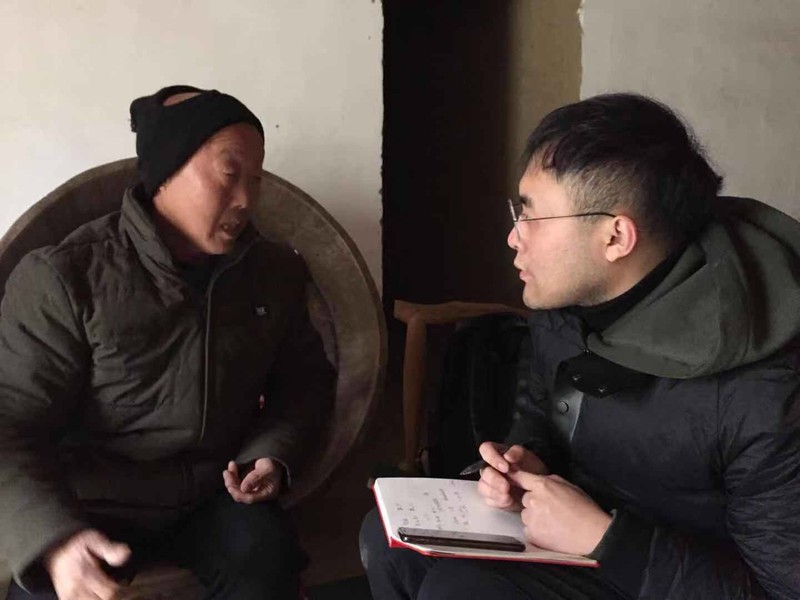 Wang Chenyang interviewed someone
According to Wang, truthfulness and timeliness are two major parameters of a good news report. Truthful news reports calm anxious citizens by providing transparent, accurate and clear information. In addition, timely delivery of news is also critical. On February 24, the NPCSC passed a bill regarding the ban of trading and eating wild animals. Seeing the surge in popularity of the topic among the public, Wang and his colleagues released a relevant article that they prepared two weeks ago. The article soon became widespread and achieved good results.
Content made by Wang and his fellow colleagues.
Wang hopes that everyone will make a joint effort in overcoming this COVID-19 epidemic and together welcome springtime with a positive state of mind.