HANGZHOU—The College of Media and International Culture of Zhejiang University and the University of Glasgow co-organized a virtual program themed "Writing the City". The program saw its commencement on July 12 and conclusion on July 16. The 5-day program was taken part by 6 students who were involved in the exploration of the core of cultural elements with city as the medium.
The program was led by 3 lecturers, namely Gaar Adams, Dave Gero, and Maria Sledmere. In addition, Alison Irvine and Jeremy Allan Hawkins also joined as guest speakers.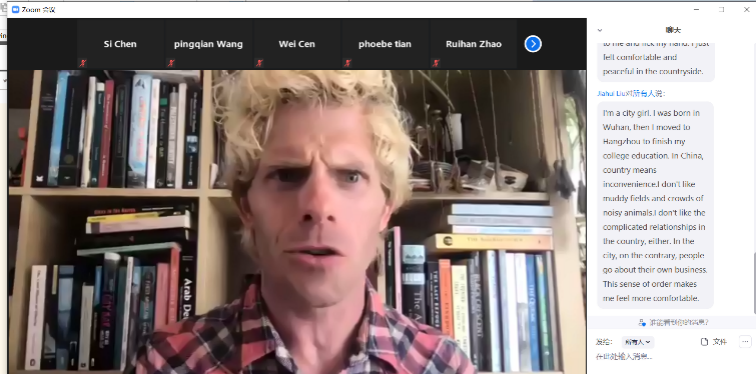 The teaching patterns adopted are seminars and workshops in which students took active participation in to discuss about social issues related to city. Despite lecturing, students were also given the opportunity to improve their creative and expressive ability through Q&A sessions. In addition, the organizers arranged a one-to-one 30-minute tutorial for each students for optimal personalization.

"Writing the City" employs creative writing as its evaluation method to encourage the production of literary works related to city. These works were commented and evaluated by lecturers and would be helpful for the growth of students in their future endeavours.