HANGZHOU—On December 19, the College of Media and International Culture (CMIC), Zhejiang University and the School of Media and Communication (SMC), Shenzhen University jointly held the first YRD-GBA Forum on Journalism and Communication. Themed Paradigmatic Reconstruction of Journalism and Communication in the Digital Era, the online forum was aimed at gathering research momentum for journalism and communication studies in the Yangtze River Delta (YRD) and Guangdong-Hong Kong-Macao Greater Bay Area (GBA), thus unfolding in-depth research and discussion on common concerns among the government, industry, academia, and research community. Scholars from Nanjing University, City University of Hong Kong, Anhui University, the University of Macau, Jinan University, Fudan University, Sun Yat-Sen University, Shanghai Jiao Tong University, South China University of Technology, Shenzhen University and Zhejiang University were invited to share, comment, and discuss on latest research achievements with about 700 participants.
The forum commenced with speeches given by Huang Xianhai, vice president of Zhejiang University; Li Yonghua, vice president of Shenzhen University; Wei Lu, dean of CMIC; Chao Naipeng, dean of SMC. They emphasized the academic significance of the forum in the digital era and expressed expectations for further collaboration.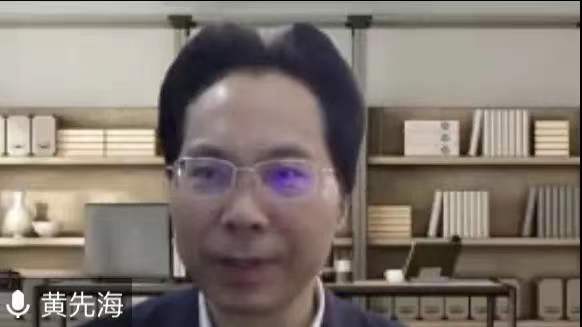 During the morning session, Prof. Hu Yiqing from Nanjing University introduced his concept "media is affordance, and affordance in itself is one of the most important mediality." In addition, Prof. Shen Fei of City University of Hong Kong, Dean Jiang Hong and Lecturer Hu Anqi from Anhui University, Li Xiaoqin from the University of Macau, and Zeng Yiguo from Jinan University gave presentations on their research findings. Their presentations were later commented by the experienced Prof. Huang Dan and Prof. Wu Yumin from Zhejiang University and Shenzhen University respectively.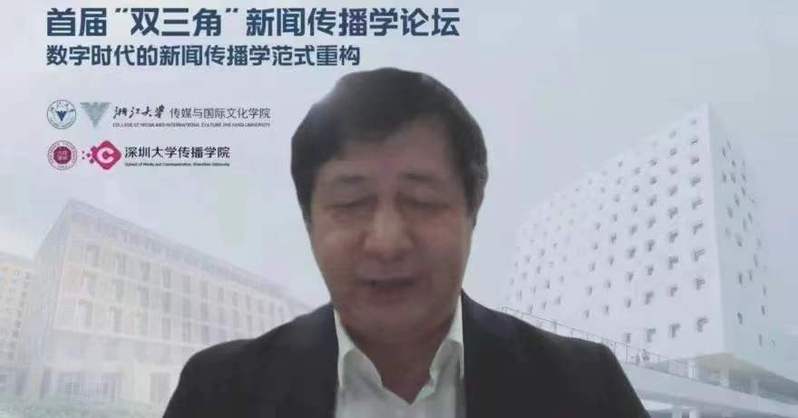 For the afternoon session, Prof. Wu Fei from Zhejiang University and Prof. Guo Zhongshi were in charge of the comment session for the presentations of Zhou Baohua from Fudan University, Zhong Zhijin from Sun Yat-Sen University, Wu Xiaokun from South China University of Technology, Chang Jiang from Shenzhen University, and Zhao Yu from the CMIC.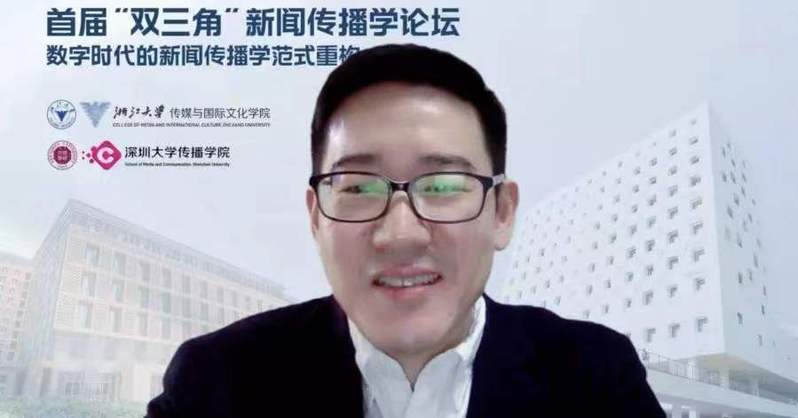 Lastly, Yang Guang delivered a closing speech, in which he expressed his hopes that the forum would provide a high-quality academic exchange platform for students and teachers in journalism and communication and that more scholars will join in the future to build an academic community covering YRD and GBA.